Herbal Tea Tasting
One of the main plant cultivations at Ktima Bellou is the Mountain Tea, a herb of the Sideritis genus that numbers many native species in Greece, like the S. scardica which is indigenous to mountain Olympus.
Discover the fine aromatic shades of different varieties of the most traditional greek brew!
In the first part of the activity,participants visit the Sideritis cultivations in the farm and learn sbout the special uses and properties of this particular herb.
Next they make a morphological comparison and vertical tasting of different varieties of Sideritis in our special seminar area.
At the end of the tasting, our guests create their own blends from their favourite type of mountain tea with different herbs they have collected from the farm and enoy it in the garden.
Days: Monday through Thursday during the summer season, Friday & Saturday during the winter months. Festive days & national holidays are excluded.
Time: 16.30 until 18.30
Minimum number of participants: 2 people
Maximum number of participants: 8 people
Age: from 6 years old
Duration: 2 hours, approximately, depending on the interests of the participants
Languages: greek, english
Cost: 30€ per person, including VAT
Reservation required
More Activities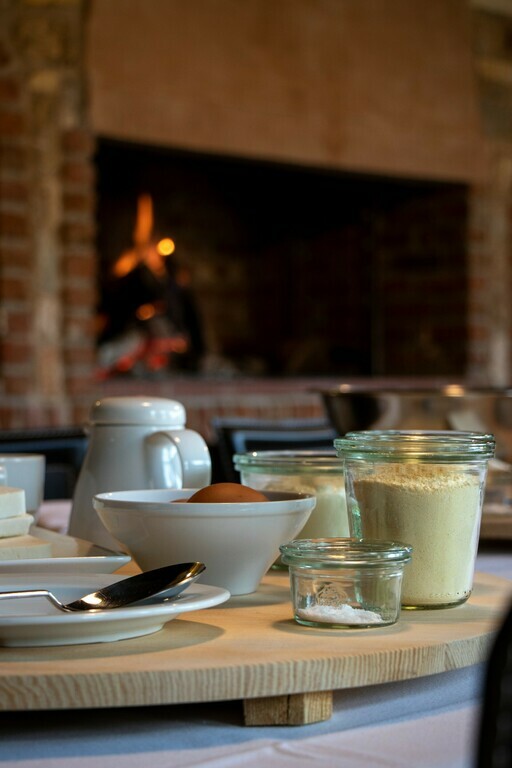 Cooking
Throughout the year: Monday to Tuesday during the summer season - Friday & Saturday during...
In-room massage
On Saturdays, indulge in a relaxing massage experience in the comfort of your room! Available ...